Body transformations are so much more than just 'before' and 'after' pictures. Beyond all of those smiles, there's an inspiring story to be told on what made that person embark on their journey to a healthier and more active self, and how.
At Jensen Fitness we see and train some of the most empowering people who have gotten into the best shape of their lives – whether that has been through boosting their fitness, improving their diet and nutrition, losing fat or gaining muscle and weight.
By using Jensen Fitness' different exercise and nutrition approaches, combined with a positive mindset, our clients have recognized that life-changing injuries, illnesses, low self-esteem and other life challenges (parenthood, grief and heartbreak) should be no reason for not taking care of yourself or feeling good about yourself.
Meet Dave.
Dave has been a long time client of Jensen Fitness. He came to us over two years ago with a goal of transforming his body and mind. He had been working out (on and off) on his own for a few years, and needed better accountability - whether that was a workout partner or a trainer.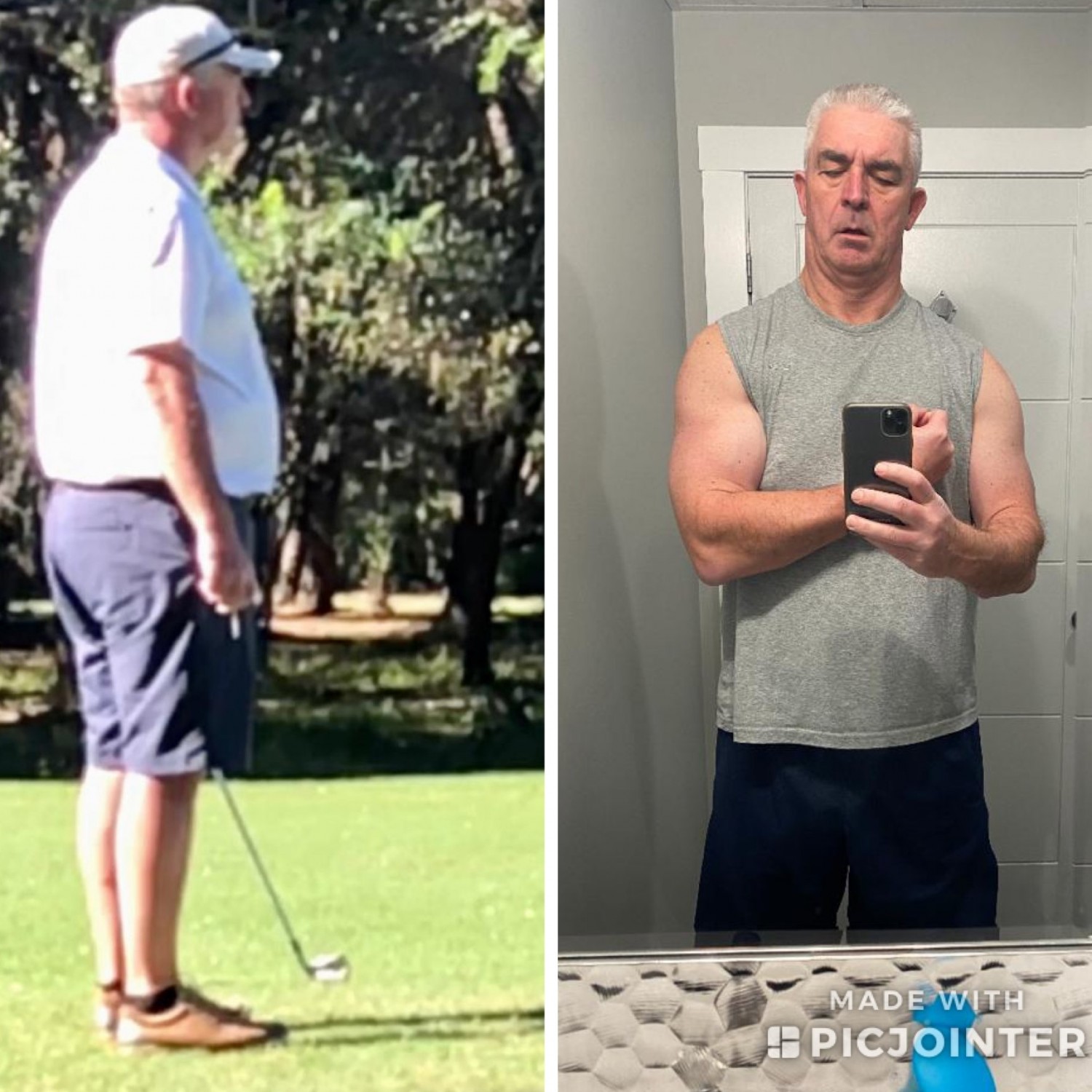 "I needed some accountability, so I was looking for trainers close to my office or trainers that would come to my office gym. Working out at 6am four times a week can make it easy to hit the snooze button and not get up."
In no time, Dave quickly realized that Jensen Fitness was exactly what he needed, and that it wasn't just a place to go and work out.
"Rob, my trainer, has shown me results that I didn't think I could achieve," says Gladney. " And, it's the family feel of the gym. I love the people in the gym training at my time with their trainers! Many of us have been there together for a long period of time and that helps with mental health, which has been needed this COVID year. We cheer each other on, and support each other."
With every transformation and fitness journey there comes some hurdles, and pain points where you feel like you just want to quit. Dave was no stranger to these motions.
"I had to stop my first workout and rest. I needed a lot of work to get where I wanted to be. The first few weeks were harder than I thought, but never thought about quitting. For the first few months I was seeing strength gains but was doing nothing with my calorie intake. As a matter of fact I gained a little weight, and it showed up on my body scan. So, Rob created a meal plan for me which helped me greatly. Soon after that I started to crave working out. I never understood 'runners high' but I now have it for the gym."
Since his time with Jensen Fitness, Dave has lost over 30 pounds and increased his functional strength and bench press by over 300%.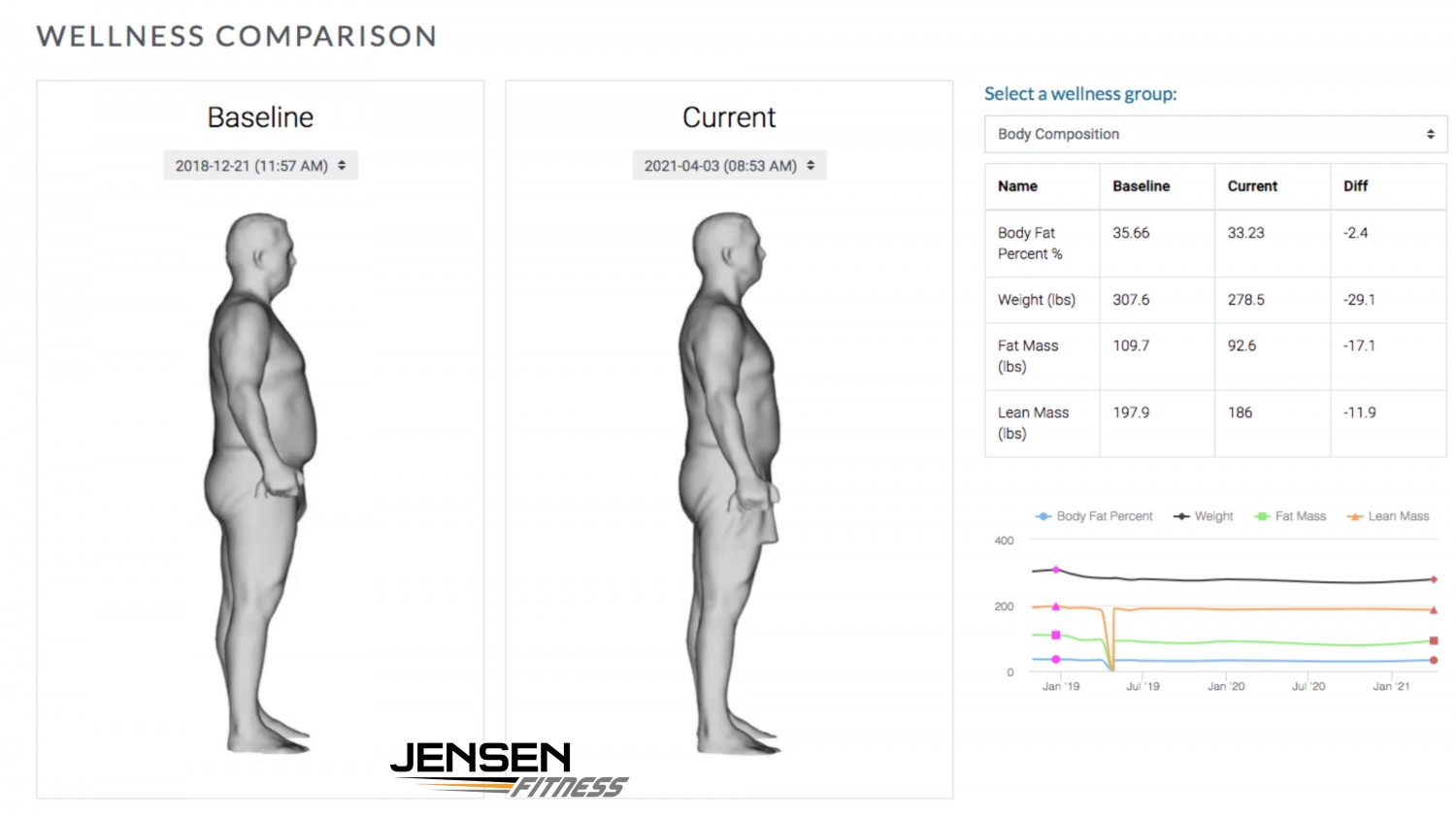 "I never thought I would crave working out so much, and that really became evident during the covid lockdowns."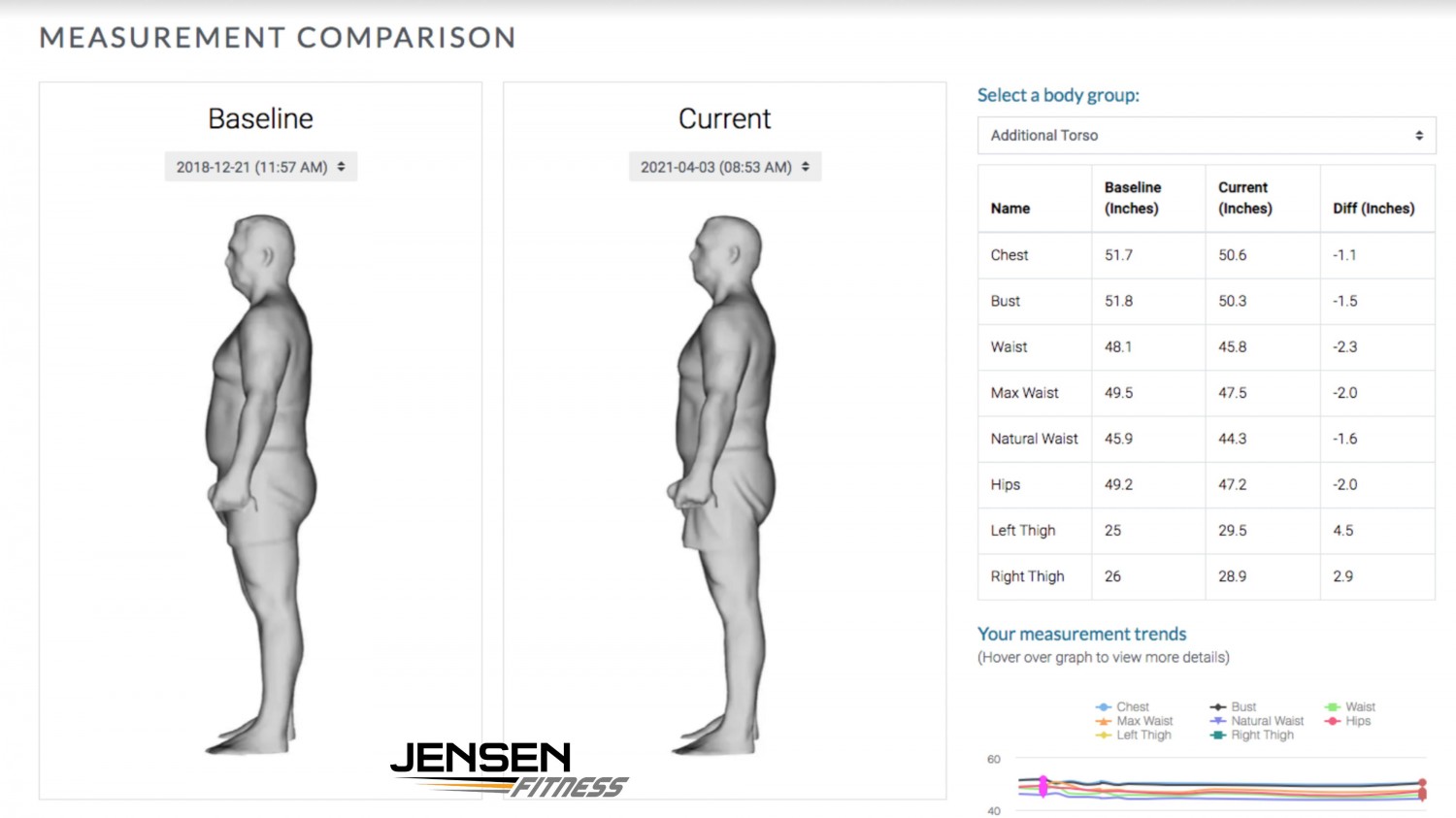 ---
We asked Dave…
If you could give any tips or tricks to someone who is starting their own fitness journey, what would it be? Firstly it's not a journey. A journey implies a start and end date. It's a lifestyle change from getting up at 4:30am to go to the gym to making healthier food choices. My only tip would be just start and grind out the first month.

Would you recommend Jensen Fitness to your friends or family? Why? I am not a guy who recommends anything, I just don't do it. But, I have in this case and now I have some of my friends and my wife working out at Jensen.