In 2015, Jensen Fitness launched it's Transformation Challenge Series - a fun, interactive way to work hard and transform your body while building incredible friendships.
Registration is now open for our 6th event, the 2018 FALL TRANSFORMATION CHALLENGE!
This Transformation Challenge is for MEN and WOMEN ages 18+
Your 12 week Transformation begins September 15, 2018 and runs through December 8, 2018
Workout in person with our trainers 1-5 times per week at Jensen Fitness
Get your BEST BODY and have a chance to win a BEACH VACATION!
With decades of combined experience and hundreds of transformations,
we have a VALUE PACKED training and nutrition program that will CHANGE YOUR LIFE.
WHAT DOES OUR PROGRAM INCLUDE?
For 12 weeks you will train in person with a member of our team 1-5 times per week.
Your 12 week program will also include Nutrition Coaching.
Membership in our Exclusive ACCOUNTABILITY Group. This group will include a DAILY FITNESS CHALLENGE!
Regular Fit3D Scans will ensure that you are on track to achieving your 12 week goals.
Membership in our COMMUNITY of SUPPORTIVE and MOTIVATING members.
Join us for Exclusive Team Challenge Workouts at Jensen Fitness, selected Saturday mornings.​

Sep 15 8AM - Challenge Kickoff Workout
Oct 13 8AM - Challenge Team Workout
Nov 10 8AM - Challenge Team Workout
Dec 8 8AM - Challenge Wrapup Workout
YOU ARE NOT ALONE.
We (your coaches) and your Transformation group (the Jensen Fitness Community) are vested in your SUCCESS.
In the last Summer Slimdown, the Jensen Fitness Community lost 296 POUNDS and 286 INCHES. IN TEN WEEKS!!
In the last Fall Transformation Challenge, the Jensen Fitness Community lost 284 POUNDS and 247 INCHES. IN TEN WEEKS!!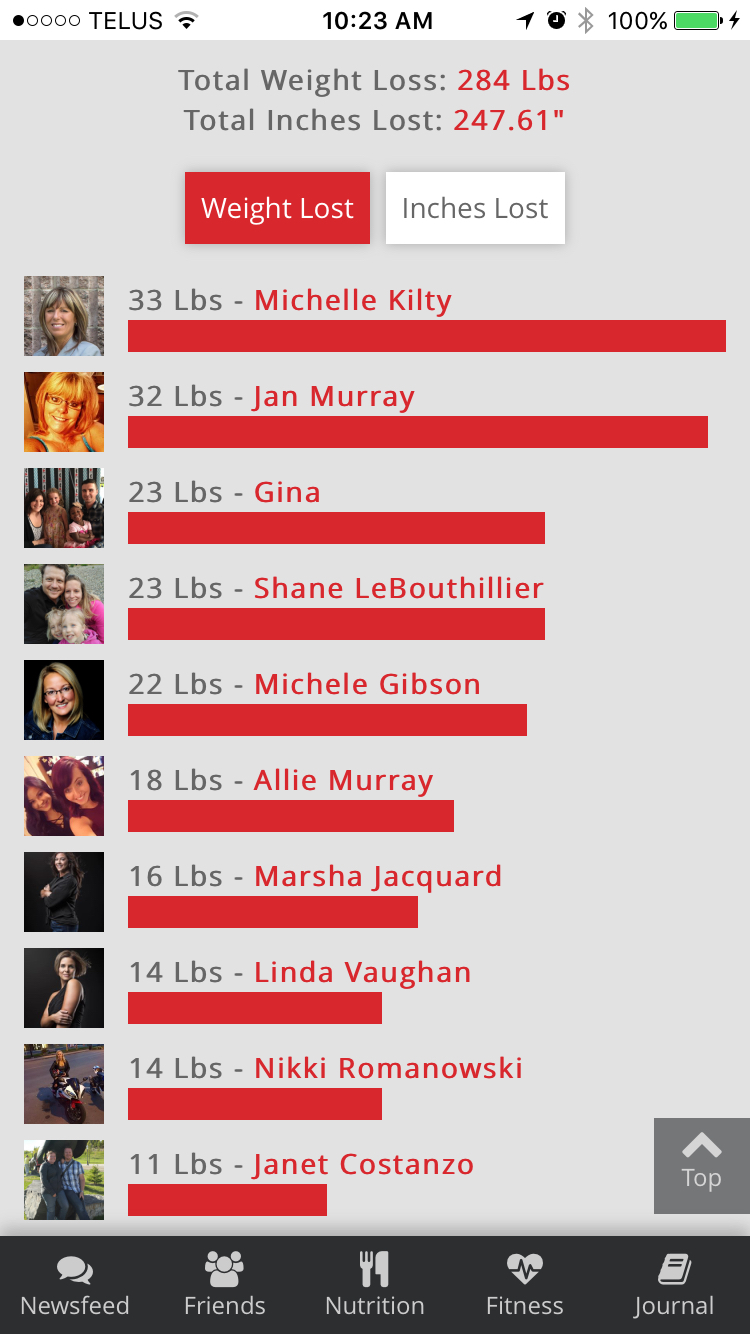 IT'S Your turn!
Here's how it works:

1. Choose your Personal Training Package at Jensen Fitness and Sign Up In Person. Click here for pricing

2. There is a $99 Registration Fee that goes toward the Grand Prize Travel Voucher which the winner can use on a BEACH VACATION!

3. Membership in our Exclusive Accountability group with Daily Fitness Challenges is FREE!

4. Our Exclusive Saturday Morning Team Workouts are open only to Challenge Participants and are FREE!

5. The Fall Transformation Challenge Winner will be chosen by the Jensen Fitness Team and announced at the Wrapup Workout December 8.
The Winner will be based on Total Transformation.


Get into the best shape of your life with the 2018 Jensen Fitness Fall Transformation Challenge!